Congress Rental USA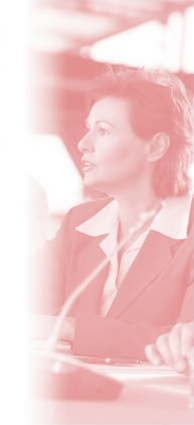 Congress Rental USA offers a unique integration of world-class language conference equipment services and products. We successfully stage hundreds of events each year — in every major U.S. city and dozens of countries around the globe. Recognized worldwide as the leader in multilingual conference services, Congress Rental USA serves as the benchmark for quality performance.

Services
Conference, consecutive & escort interpreters
Simultaneous interpreting (SI) conference and congress audio visual equipment
On-site management and technical event support
Multilingual materials (signage and documentation) for international events

Representative Events
International conferences for heads of state
Multinational corporate and trade association meetings
Technical working groups
International training symposia
Trade negotiations

National and Global Coverage
Eliminate the worry and time involved in planning Simultaneous Interpretation requirements for your meeting: Congress Rental USA can provide pre-event consultation, planning, as well as full-service and on-site technical support. Congress Rental USA is your one-stop resource for all of your domestic or international meeting Simultaneous Interpretation Technology requirements.

As the sole U.S. member of the Congress Rental Network (CRN)-a worldwide network of professional congress rental providers that all use the latest Bosch interpretation equipment-Congress Rental USA is able to offer its clients worldwide support for international events. The CRN has more than 40 member offices in 40 countries...and continues to grow as qualified members are identified. Check our links page for CRN member locations.